Diversity Recruitment Event: Virtual Career Fair
OPEN TO ALL STUDENTS
---
The Career Center, along with the UMBC Chapter of the National Society of Black Engineers, present our annual Diversity Recruitment Fair.
VIRTUAL CAREER FAIR
Oct. 21, 11:30 a.m. - 3:30 p.m.
This portion of the event with be held on the Symplicity Virtual Career Fair module of UMBCworks. 
Video Chat 1:1 with nearly 50 employers from a variety of industries who are eager to fill their intern and full-time opportunities with UMBC Retrievers. See attending employers in this DIRECTORY.  
Open to all UMBC students/recent alumni across all degree levels and fields of study.
REGISTRATION IS REQUIRED: Log into UMBCworks (https://careers.umbc.edu/umbcworks/ ) to Register ASAP
Be sure to login to UMBCworks and click on the Diversity Recruitment Event Banner to share that you plan to attend.
On the fair event page, click the "Attend" button to rsvp.  (Note: If you are logging into UMBCworks for the first time, you will be prompted to complete your profile first.) Your Chat status will remain greyed out until the fair begins.
Review the details of your Chat Profile. This is the information employers will see about you.  
You can select a resume currently uploaded in UMBCworks, by hovering over the drop-down menu.  If you need to upload a new resume, click on the "Add New" button. Give your resume a title, select "resume" and "Choose File". Click "Submit" when done. Also, double check your graduation year and uploaded photo (ideal but optional) in your MyAccount section of UMBCworks, as employers will see this information when they are chatting with you.
Dress professionally on the day of the event, as you will video-chat with recruiters. 
No need to stay the entire time of the event. You can simply pick a few employers to visit.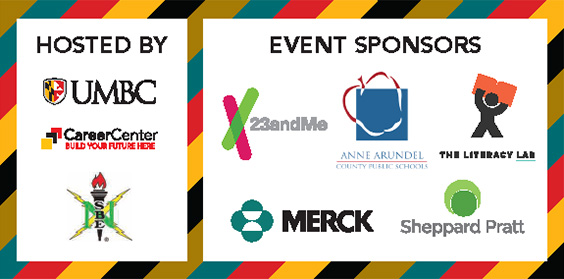 Please note: UMBC is committed to creating an accessible and inclusive environment for all faculty, staff, students, and visitors. If you would like to request accommodations for this event due to a disability, please notify us at least two weeks prior to the event. Requests received after that time cannot be guaranteed, but we will do our best to make arrangements for program access. Please contact the event host (
careers@umbc.edu
) with your specific request and be sure to include the event title, date, and time.