Aynur Yürekli - Effective Teaching in Higher Education
Communication, Delivery, and Assessment
---
Effective Teaching in Higher Education: Communication, Delivery, and Assessment
Aynur Yürekli (İzmir University of Economics)
The UMBC TESOL Program in collaboration with the Department of Modern Languages, Linguistics & Intercultural Communication and the English Language Institute present a talk by visiting Fulbright scholar Aynur Yürekli of İzmir University of Economics in Turkey.  She will speak on how pedagogical competencies of instructors play a crucial role in improving the quality of the teaching and learning in higher education institutions. However, in many countries worldwide, pedagogical training is not a requirement for being an instructor at a university. This talk explores how pedagogical competencies of instructors affect student perceptions by focusing on three key dimensions of classroom pedagogy: delivery, communication, and measurement and assessment. Specific emphasis will be placed on "classroom communication" and how it relates to concepts beyond the classroom setting.
RSVP required by March 2nd.
UMBC faculty staff, and students, please click the 'going' button below.  
Participants not affiliated with UMBC, please e-mail TESOL@umbc.edu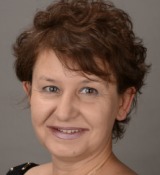 Aynur Yürekli is an associate professor of English language teaching (ELT) and a Certificate in English Language Teaching to Adults (CELTA) tutor who is involved in teacher training and teaching English for academic purposes (EAP) at İzmir University of Economics in Turkey. Her research areas include pedagogical and professional development in higher education, teacher training, and ELT and applied linguistics.  She has lectured on these topics internationally in Cyprus, France, Hungary, Portugal, Russia, the United Arab Emirates, and the United States as well as nationally throughout Turkey. Currently, she is a visiting scholar at the UMBC Department of Education.