Celebration of Teaching - Be The One
Be the one who is a child's champion and supporter
---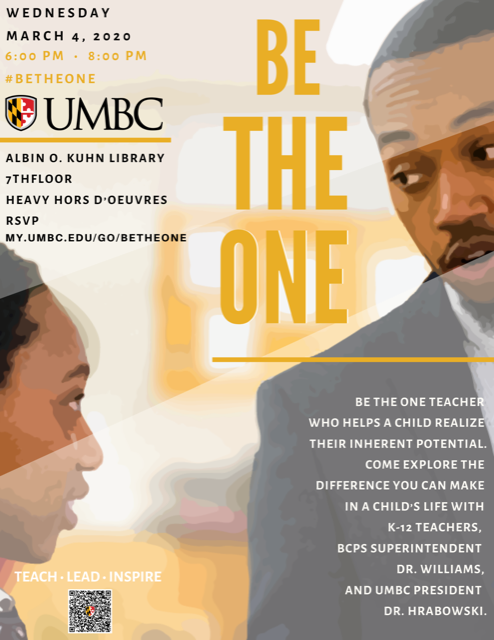 The 3rd annual Celebration of Teaching event is on Wednesday, March 4th at 6pm, 7th floor of the Library 7th. 




"Be The One," meaning be the one (or among the ones) for whom a child shows up to school everyday ... who is a child's champion and supporter ... who helps a child see - and supports them in reaching - their potential.



Guest speakers are Dr. Williams, BCPS Superintendent, and Dr. Hrabowski, UMBC President. 




The conversation will continue at small tables, led by Department of Education alumni and current students. We will have information tables and offer on-the-spot advising for anyone who wants to understand what their academic pathway would look like if they seek certification through our Department of Education.