Conversation about community building w/ Alicia Wilson
Collegial Conversation
---
Alicia Wilson currently serves as the vice president for economic development at Johns Hopkins University. As an accomplished attorney and civic leader, Wilson has substantial experience in community-building and economic growth.
With this open conversation, she aims to offer audiences a relationship building workshop that focuses on education engagement, privilege, and racial bias in the American School System.
The event will be held at UMBC's Albin O. Kuhn Library on the seventh floor. Because space is limited, we ask that you please RSVP.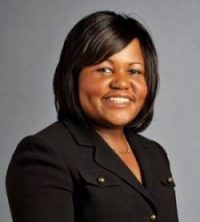 A glimpse of some of the work that Alicia has done in the community.