This post is written by Special Collections Graduate Assistant Nikki Vietz, who recently finished processing the papers of prolific sci fi/fantasy author Lawrence Watt-Evans. Nikki, along with previous interns and student assistants, did a great job with this large collection of manuscripts, convention materials, correspondence, and more!
Do you believe that anyone can write a book? The highly acclaimed science fiction and fantasy writer, Lawrence Watt-Evans believes that all you need is a good idea, a keyboard, and some writing skills. According to him "there is no idea so stupid or hackneyed that a sufficiently-talented writer can't get a good story out of it." Whether you believe this or not, Lawrence Watt-Evans has recently donated a large amount of his manuscripts, proofs, science-fiction convention memorabilia, and other miscellaneous materials to UMBC's Special Collections.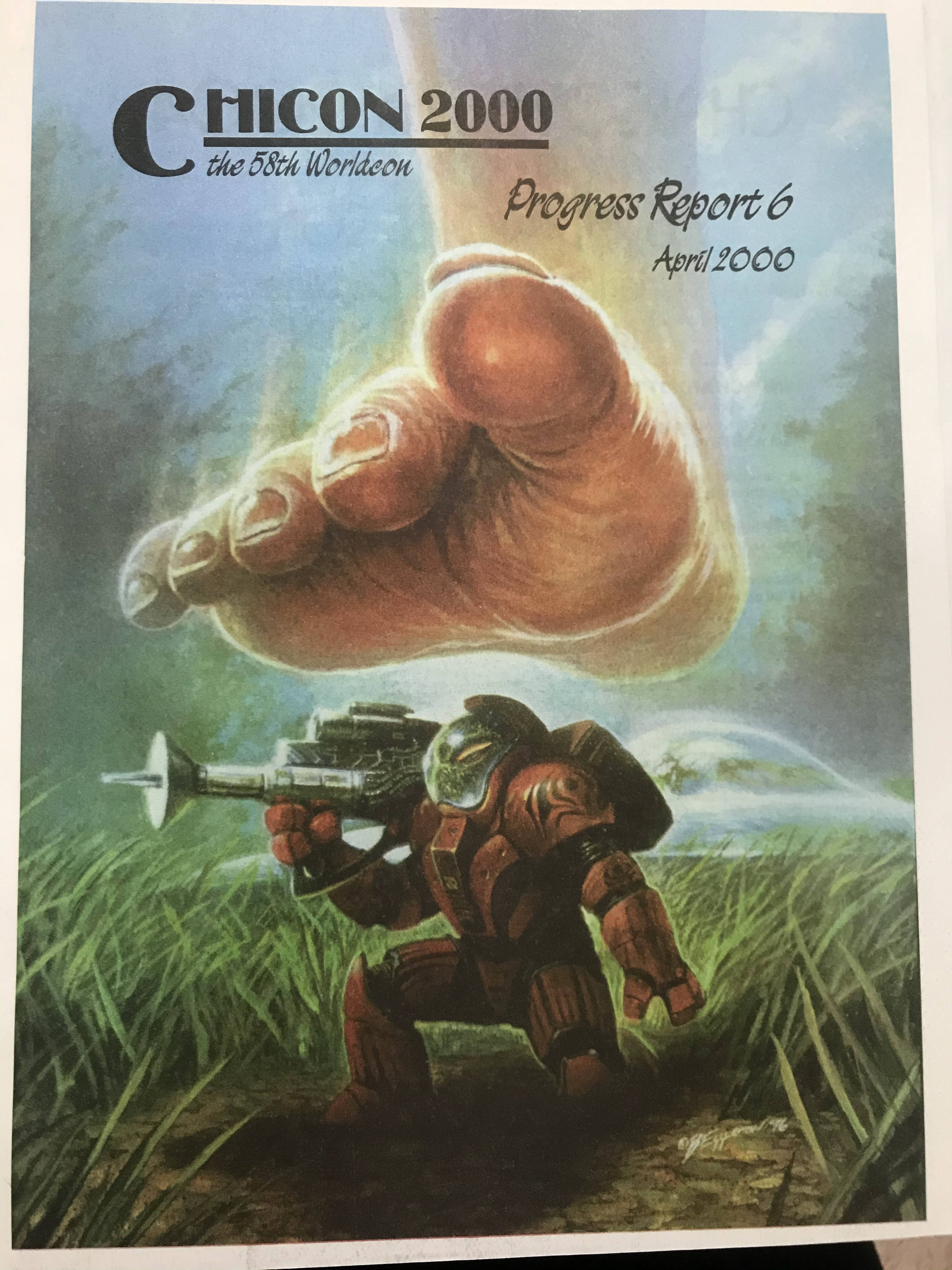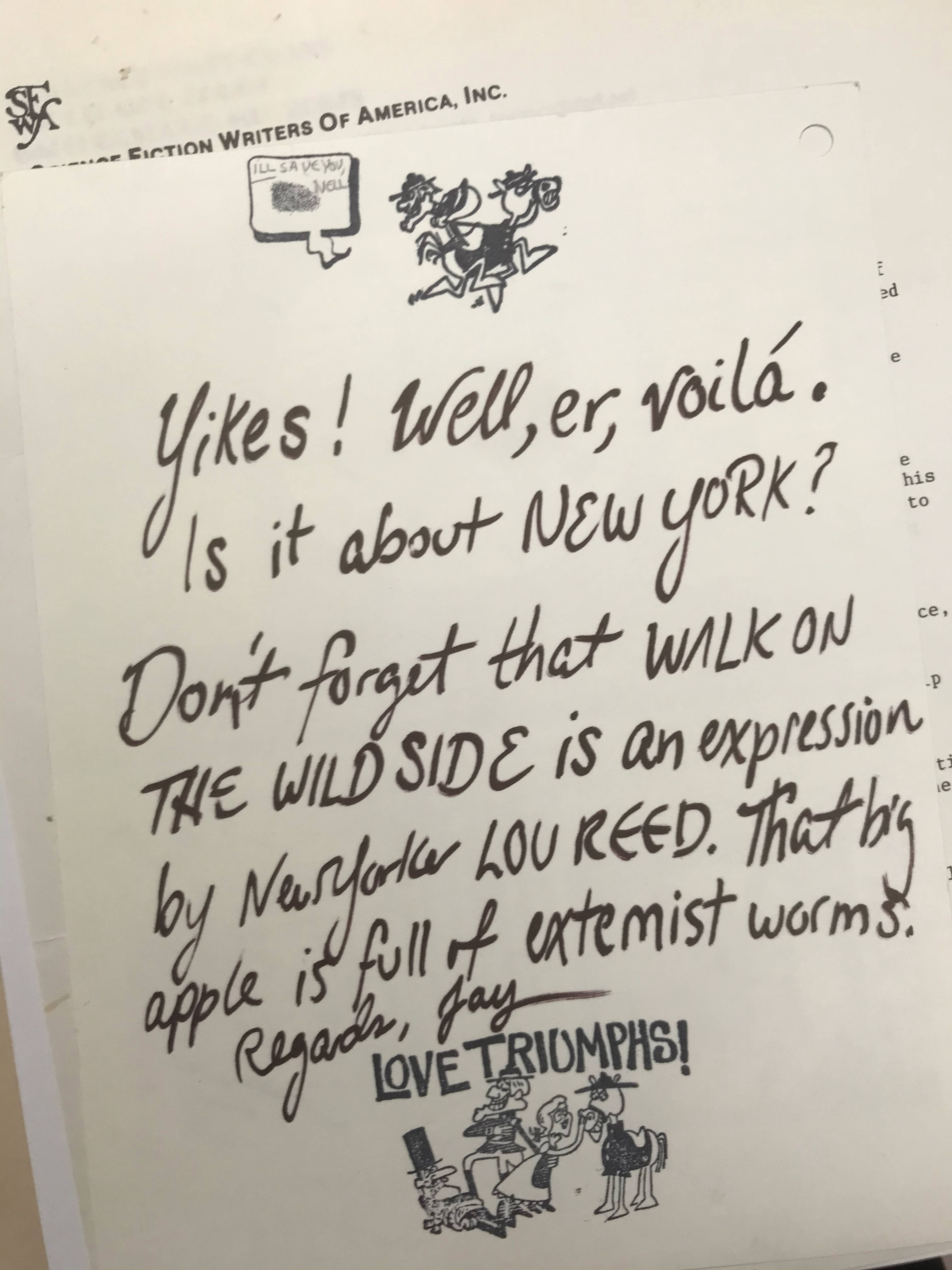 Born and raised in Arlington, Massachusetts, Lawrence Watt-Evans has been a full-time writer and editor for more than twenty years. His first attempt at writing science-fiction occurred at the young age of eight and after surviving twelve years of school, he followed in the footsteps of father and grandfather and attended Princeton University. Watt-Evans never finished his degree and in 1980, he published his first novel The Lure of the Basilisk with Del Rey Books. He went on to write three sequels and the highly popular Ethshar fantasy series, which was initially created for role-playing games.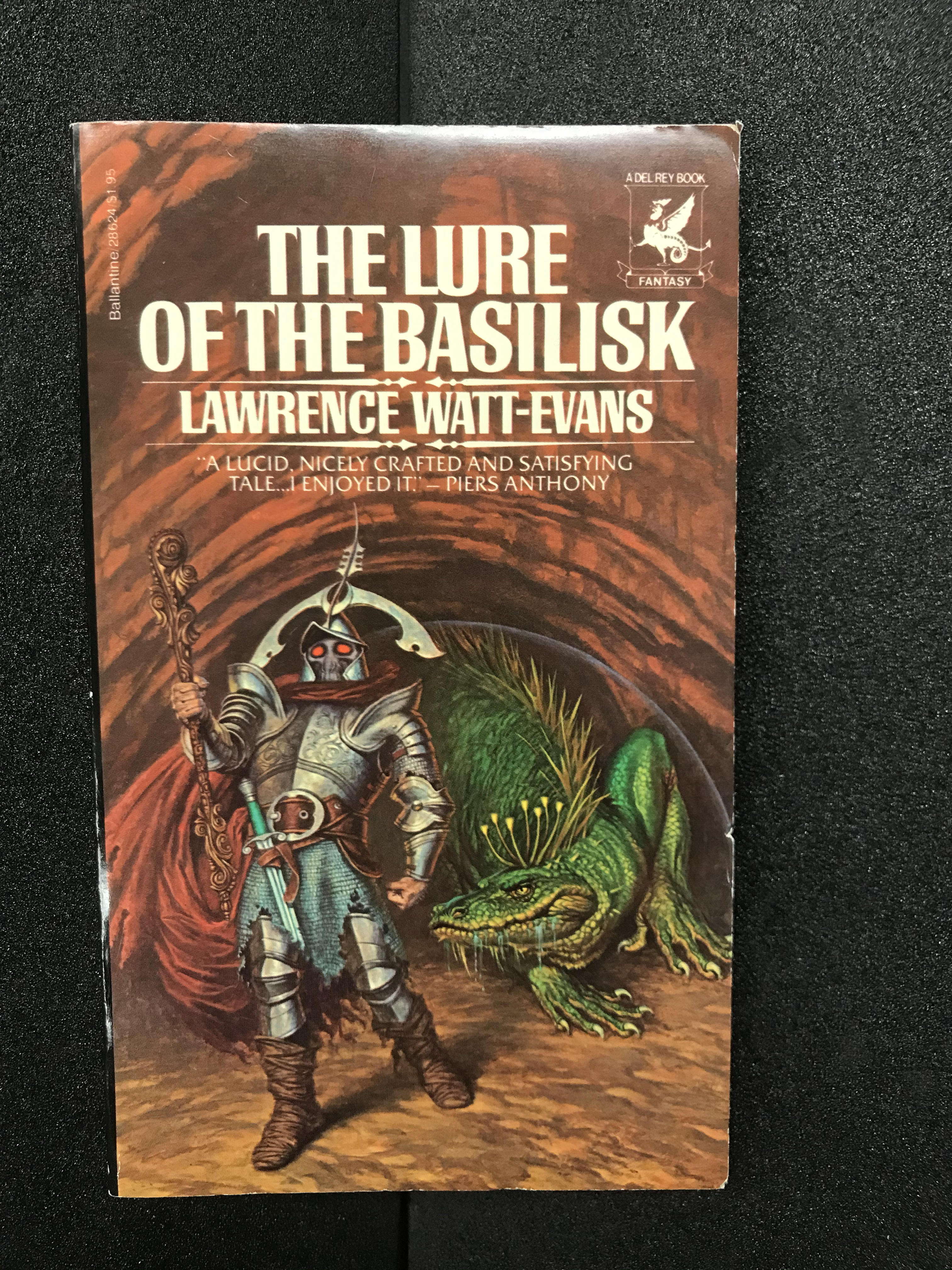 A prolific author with an immense imagination, Watt-Evans's other fantasy work includes the short novel The Rebirth of Wonder and the collaboration with Esther Friesner, another acclaimed fantasy writer, entitled Split Heirs. Along with fantasy, Watt-Evans has written one horror novel, The Nightmare People, and several science fiction novels, including two Star Trek novels, The Cyborg and the Sorcerers, and his Three World Trilogy: Out of This World, In the Empire of Shadow, and The Reign of the Brown Magician. He also edited and compiled an anthology about contemporary and futuristic New York called Newer York, which includes twenty-four stories from various authors including Susan Shwartz, Mike Resnick, and Esther Friesner.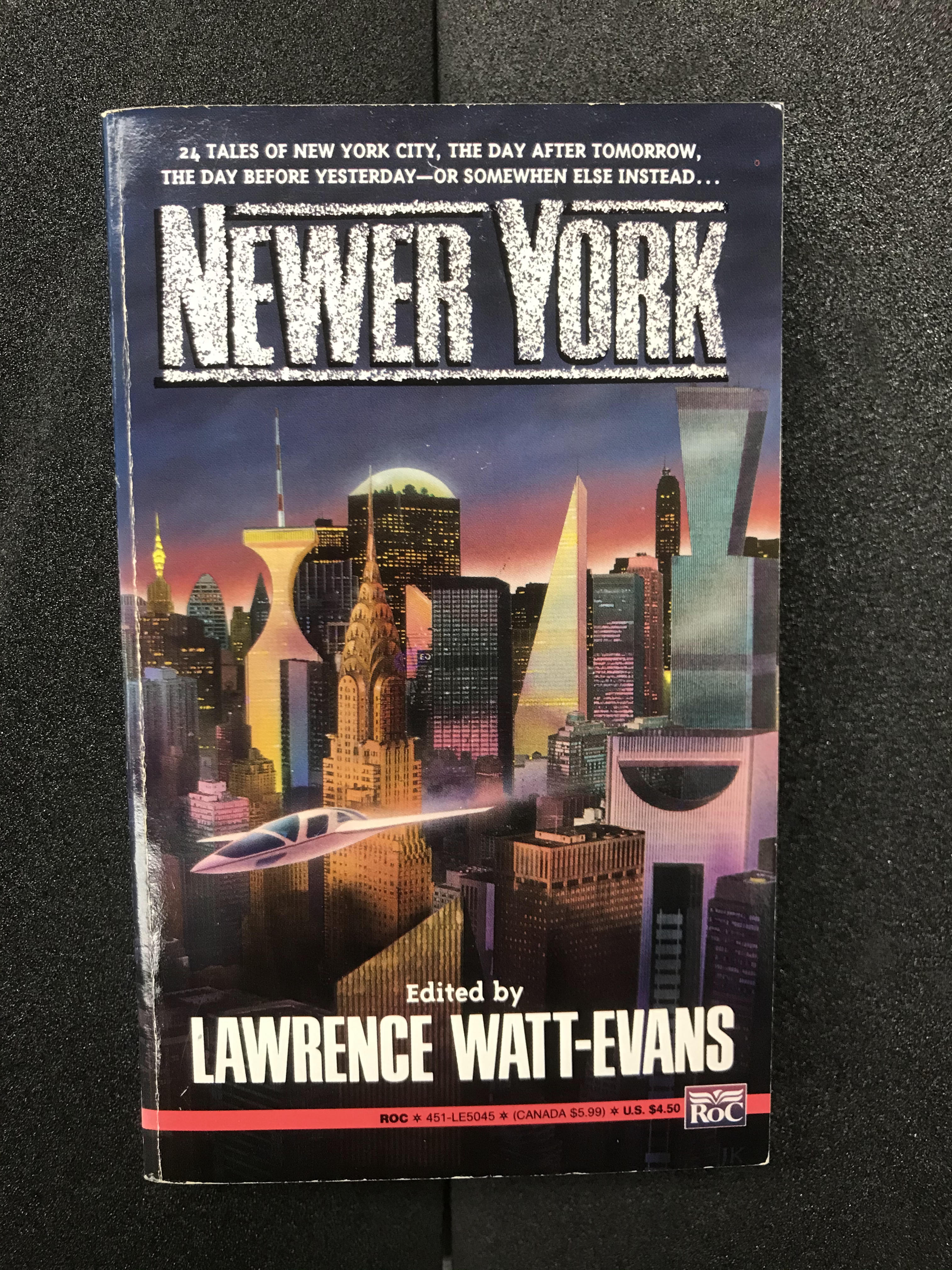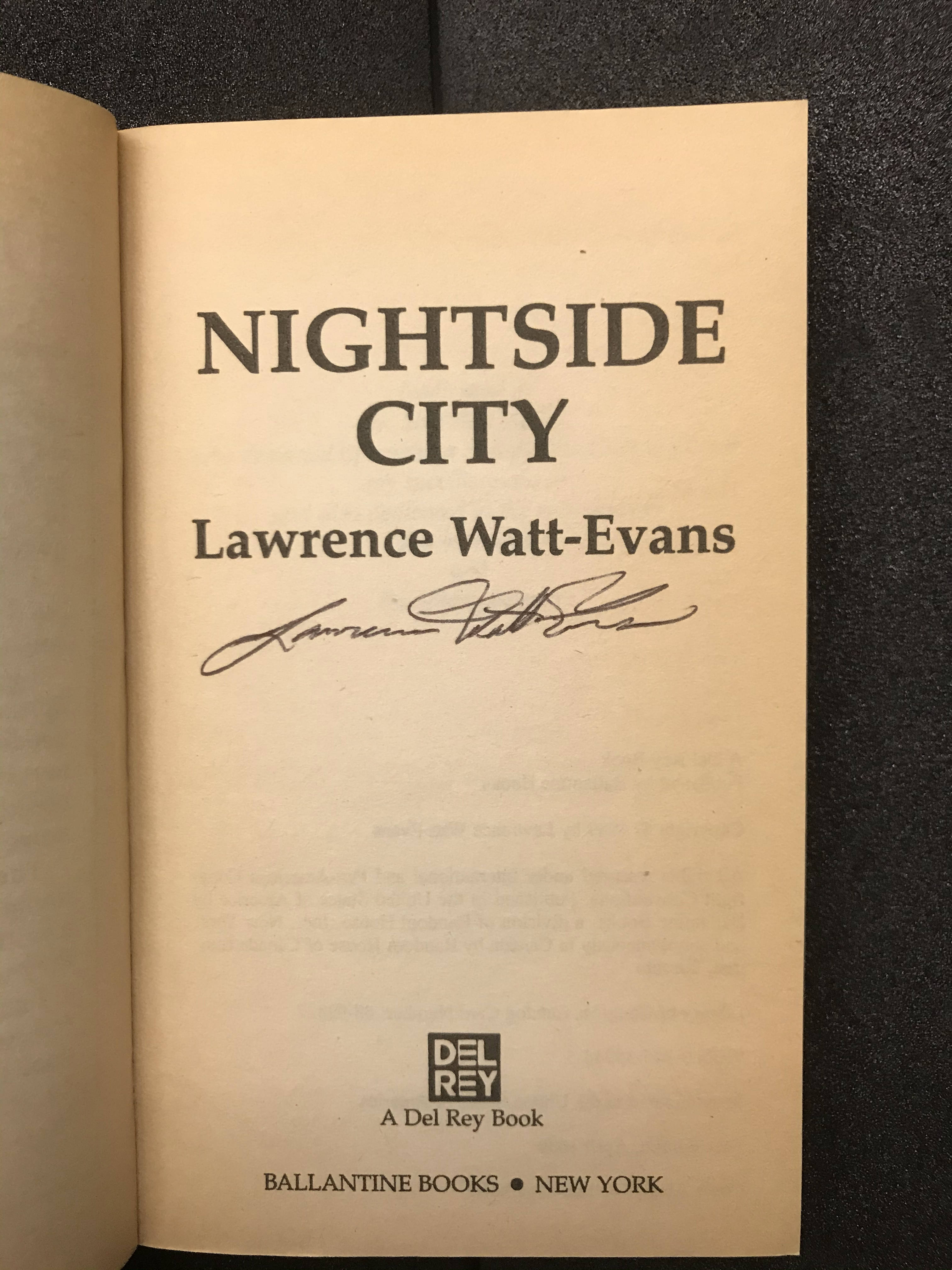 However, Watt-Evans's imagination and talents extend beyond the genres of fantasy, science-fiction, and horror. His personal favorite is his story
Nightside City
about a 24th century detective. Alongside more than a dozen novels and over one hundred short stories written under the name Lawrence Watt-Evans and his pseudonym Nathan Archer, Watt-Evans's work also ventures into the realm of DC and Marvel graphic novels and comics.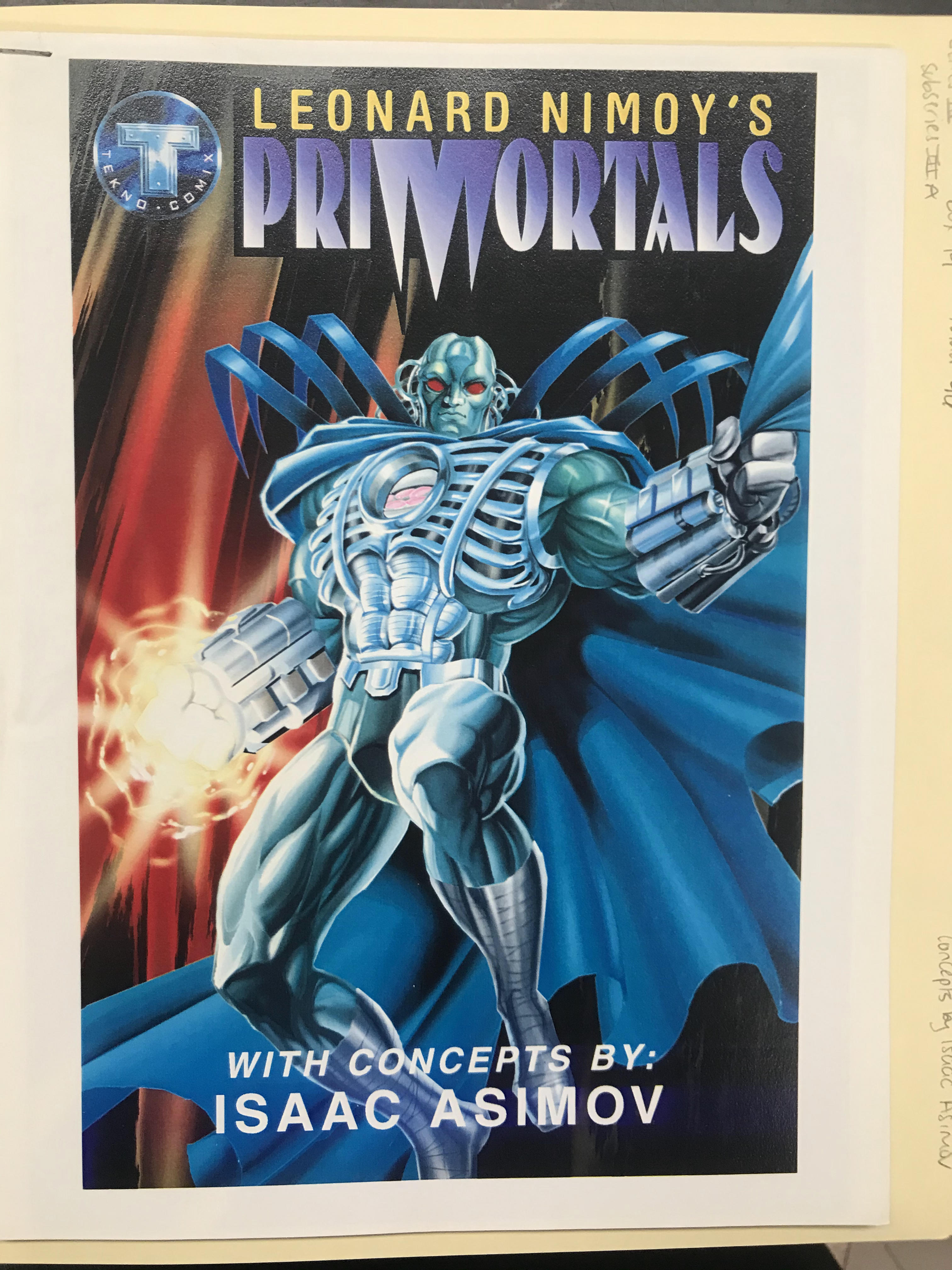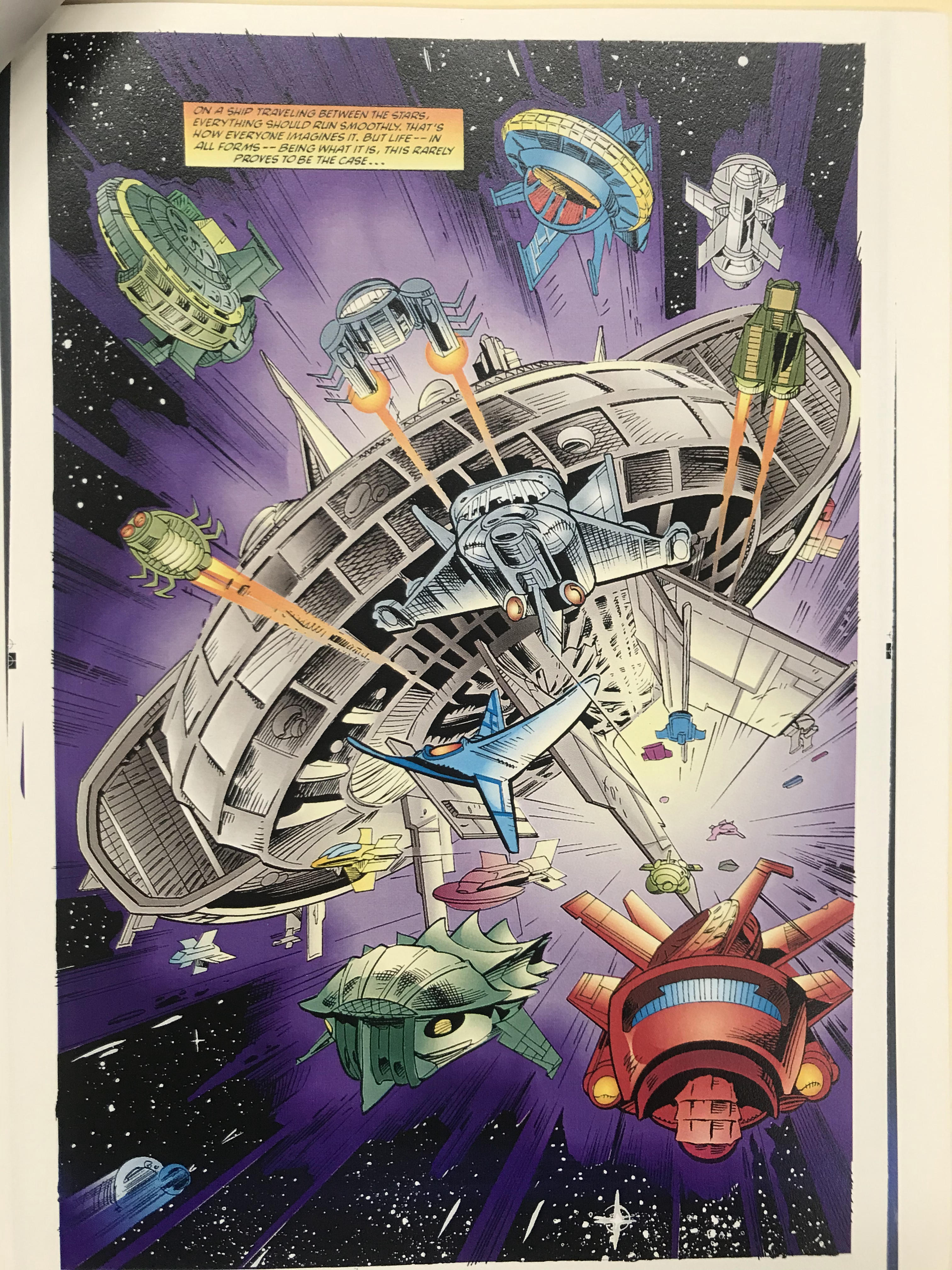 His novels have been translated into seven languages and have been enjoyed worldwide. In 1987, he was nominated for a Nebula award and one year later, in 1988, he received the Hugo award for best short story from the World Science Fiction Society for "Why I Left Harry's All-Night Hamburgers" which was first published in
Asimov's Science Fiction
magazine. The story is about a young man, who works at a greasy spoon diner near Sutton, West Virginia that acts as a popular hang-out for travelers from alternate Earths. After hearing about these far-off wonders, the young man decides to travel through the multiverse himself.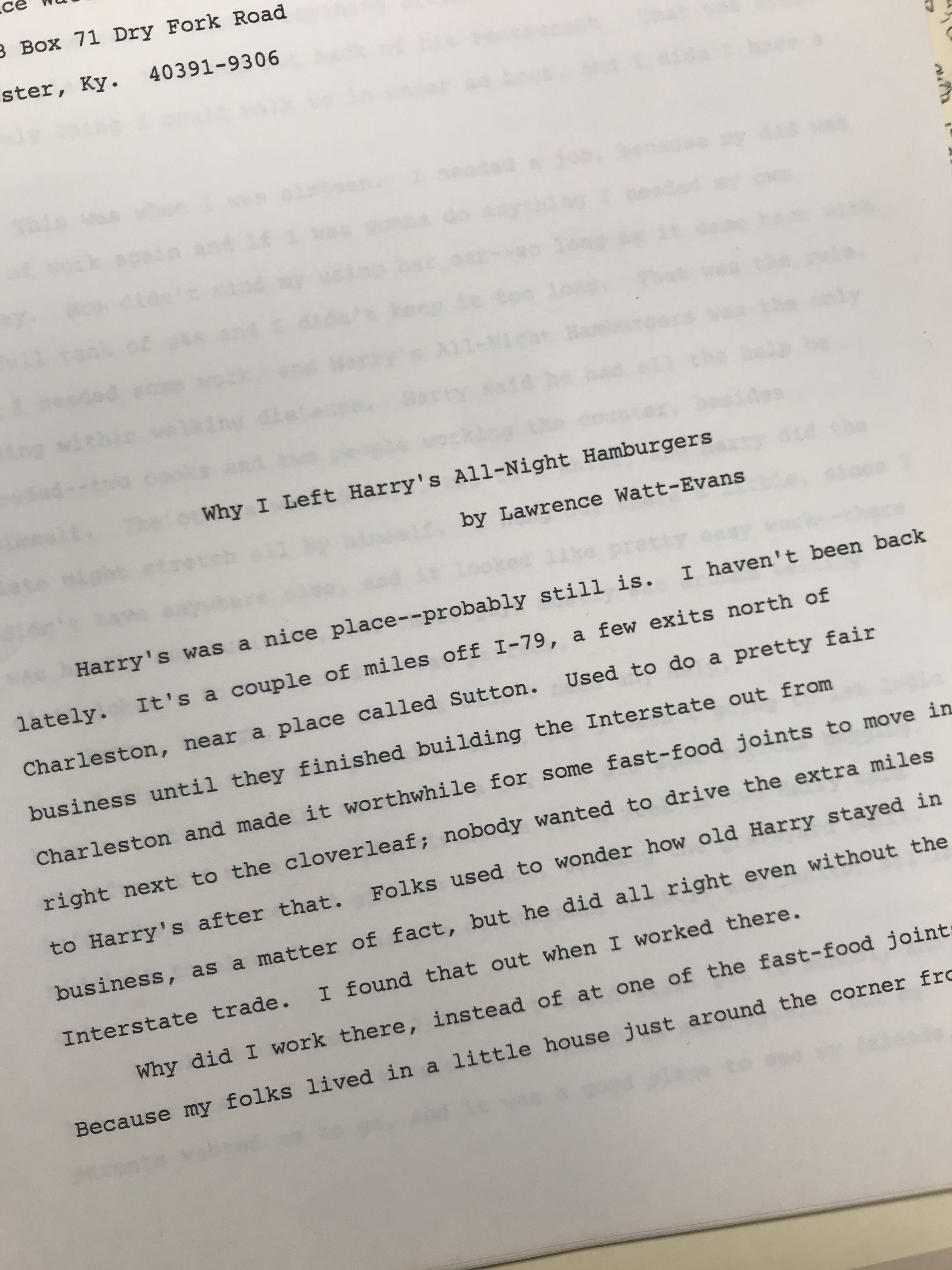 Watt-Evans also served as the president of the Horror Writers Association for two years from 1994-1996 and was the co-owner of the horror magazine Deathrealm with Terry Rossiobefore it ceased publication in 1997. The magazine won the International Horror Critics Guild Award in 1995 for best horror magazine, which was awarded at the 1996 World Horror Convention. And, according to Lawrence Watt-Evans, Deathrealm #27 was banned in Canada for "disturbing" cover art. 
His donation and gift will contribute significantly to UMBC's growing collection of science fiction and fantasy literature. For more information, see the Lawrence Watt-Evans papers collection finding aid or contact Special Collections.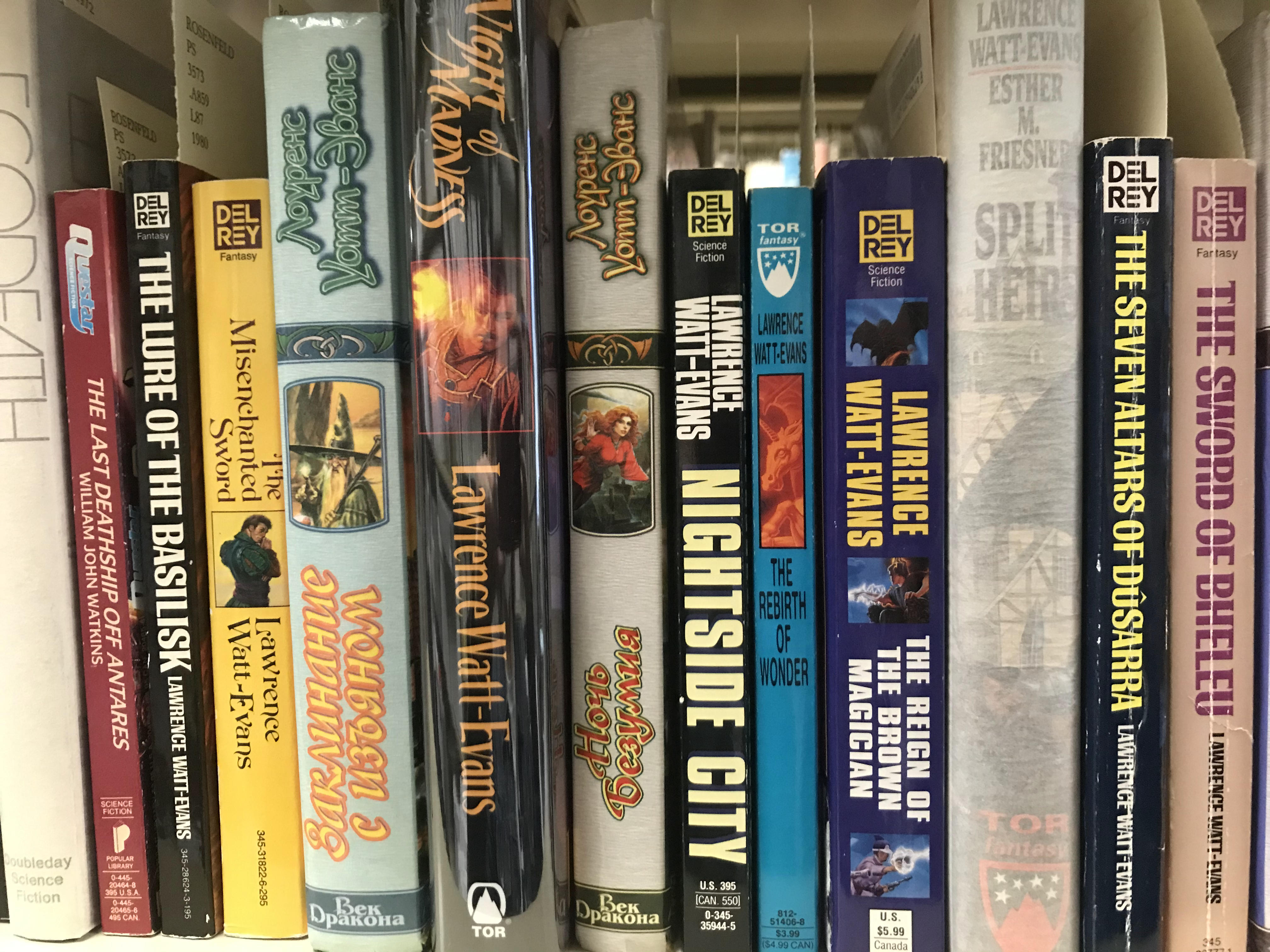 Thanks, Nikki!