UMBC's Special Collections holds a world class collection of photographs. With over 2 million images, including those by Ansel Adams, Diane Arbus, and Berenice Abbott, the Photography Collection includes a vast array of photographic treasures. Former UMBC Photography professor Jaromir "Jerry" Stephany deserves much of the thanks for this collection. An influential photographer and teacher, Stephany's papers now sit alongside the collection he helped build. Stephany's papers, which are open to the public, hold insights not only into Stephany's teaching career, but also his personal life and the general history of photography.
Jerry Stephany was born in Rochester, NY in 1930. During the Cold War, Stephany trained as a combat photographer and served at Rhein-Main Air Force Base in Germany. In 1956, Stephany received his degree from Rochester Institute of Technology, where he studied under famed photographers Ralph Hattersly and Minor White. Four years later, Stephany earned a Master of Fine Art from Indiana University, where he studied Cliché Verre under the guidance of photographer Henry Holmes Smith.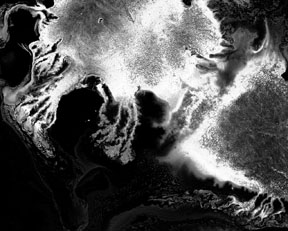 Stephany first began teaching the history of photography when working on staff at the George Eastman House. In 1966, Stephany moved to Baltimore to start teaching at the Maryland Institute College of Art (MICA). At MICA, Stephany served as the chair of the department of photography and film.
In 1973, Stephany left MICA to become an Associate Professor of Photography UMBC. At UMBC, Stephany established the Photography program. Under his guidance, UMBC's Special Collections began developing its Photography Collections. Even after his formal retirement in 1999, Stephany remained an active member of the UMBC community, continuing to teach a history of photography course and serving on the Council of the Friends of the Library and Gallery at UMBC.

Stephany exhibited his photographs at a number of venues, including the George Eastman House, Baltimore Museum of Modern Art, UMBC Library, Smithsonian Institution, and the International Center of Photography. With his photography, Stephany held a constant fascination with the abstract and science fiction. Throughout his career, he would also return to the Cliché Verre technique.
In April 2010, UMBC's Albin O. Kuhn Library Gallery hosted a long-planned retrospective of Stephany's photographs with an emphasis on Cliché Verre, titled Music of the Mind: Jaromir Stephany Photographs and Digital Images. That same month, Stephany passed away. Two years after his death, in 2012, Tom Beck and Emily Hauver published the exhibition catalog, which is now available for purchase.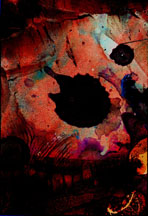 The Jaromir Stephany papers contain records relating to Stephany's work as a photographer and educator, as well as his personal papers. Included in this collection are professional and personal correspondence, teaching materials, personal photographs, genealogical records, and files from Stephany's exhibitions. There are also personal writings, interviews of Stephany, and audio-recordings of lectures given by other photographers. The papers were processed by History Graduate students Robin Martin, Johanna Schein, and Dorothy Alexander under the guidance of Archivist Lindsey Loeper.
Want to come look at the records yourself? Contact Special Collections to set up an appointment at x52353 or speccoll@umbc.edu. We also hold open research hours on Monday through Friday, 1pm to 4pm, with additional hours from 4pm to 8pm Thursday nights.
This post was written by Special Collections Graduate Assistant Johanna Schein.