Special Collections continues our archival project
Archives Gold: 50 Objects for UMBC's 50th
, a special series showcasing 50 different objects that tell the story of UMBC. This week we present an article and photograph from UMBC's first pep rally.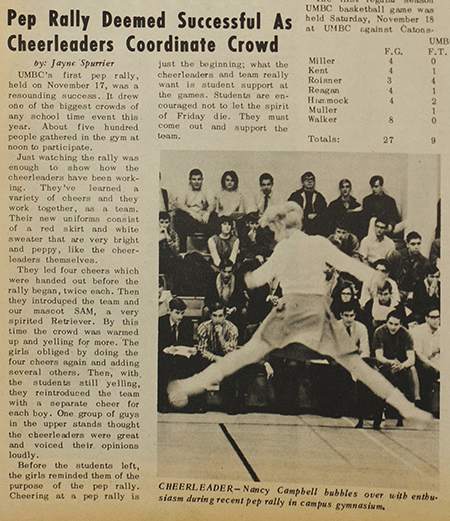 The Retriever, Volume 2, Number 12.  UPUB R4, University Publications, University Archives, Special Collections, University of Maryland, Baltimore County (Baltimore, MD) 
UMBC's first pep rally occurred in November of 1967, just a little over a year after the campus first opened. The rally was deemed a success, having brought in "one of the biggest crowds of any school-time event th[at] year" with over five hundred people gathered in the gym to participate (
The Retriever, Volume 2, Number 12: page 4
). The UMBC cheerleaders helped to lead the rally and boost the crowd's spirits by introducing the team and the Retriever mascot, then referred to as Sam. Hosting this pep rally was one of the university's early plans to foster a renewed sense of school spirit on campus as well as increase student support at the university's basketball games.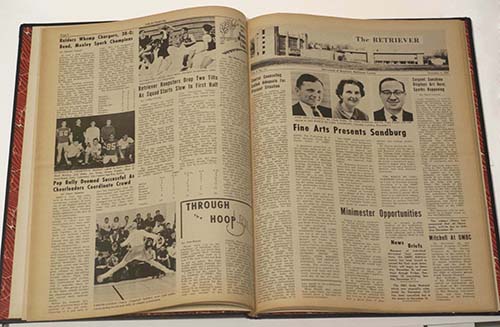 Learn More: