Special Collections continues our archival project
Archives Gold: 50 Objects for UMBC's 50th
, a special series showcasing 50 different objects that tell the story of UMBC. This week we present the third volume of UMBC's radical newspaper
The Red Brick
.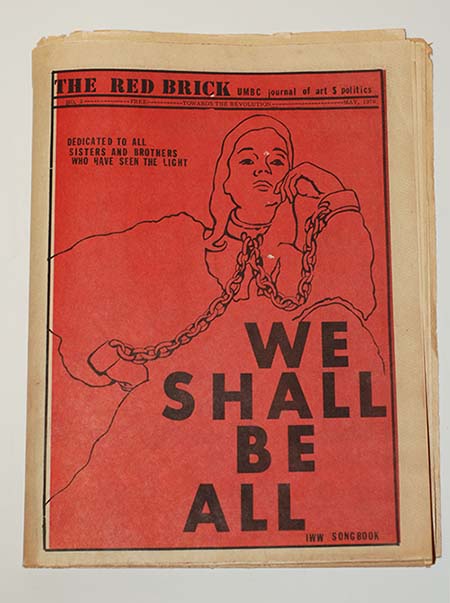 The Red Brick, Volume 1, Issue 3, May 1970. University Publications, University Archives, Special Collections, University of Maryland, Baltimore County (Baltimore, MD)
The Red Brick was UMBC's short lived radical newspaper during the late 1960s and the early 1970s.  The newspaper was student run and each edition contained various articles, poems, comics, and illustrations representative of the time. The second issue, for instance, mentioned the upcoming performance of Chicago Transit Authority (popularly known as Chicago) on October 19, 1969, as can be seen
here
.  
The Red Brick was considered "radical" during its publication due to what the community described as "un-American and obscene writings."  Many social organizations tried to protest the newspaper and stop its production but Chancellor Dr. Kuhn defended the students' rights to free speech. Despite his support, the publication eventually fell apart (after only three issues) due to continued controversy and financial mismanagement.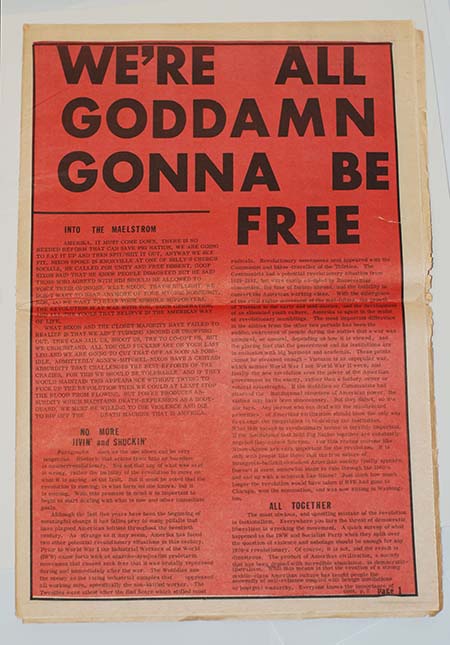 Learn More: