Special Collections continues our archival project
Archives Gold: 50 Objects for UMBC's 50th
, a special series showcasing 50 different objects that tell the story of UMBC. This week we present a media guide from the 1978 season of men's soccer at UMBC.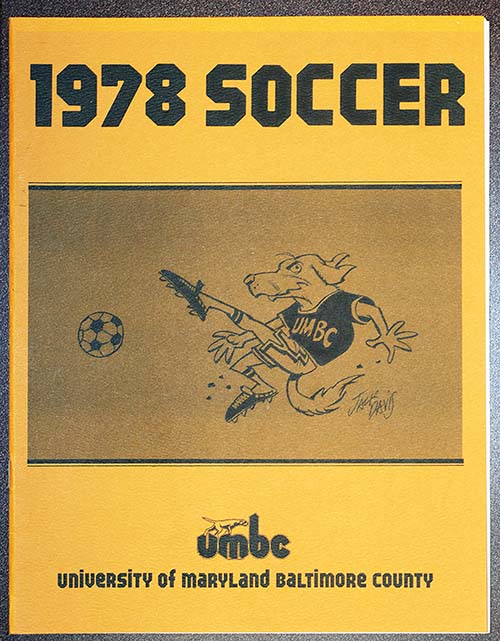 Retriever Media Guide: Soccer, 1978. UPUB A7-017 University Publications, University Archives, Special Collections, University of Maryland, Baltimore County (Baltimore, MD) 
The very first intercollegiate game played by UMBC was in soccer in 1966. The newly formed team played against University of Maryland, College Park, losing 4 to 1. Soccer, as well as lacrosse and baseball, were among the first intercollegiate teams to be inaugurated by UMBC's athletic department within UMBC's first year of operation. Basketball would soon follow spurred by the pressing demands of UMBC students. Just ten years later, in 1977, the soccer team would also become the first team at UMBC to compete in a postseason NCAA tournament (see photograph below).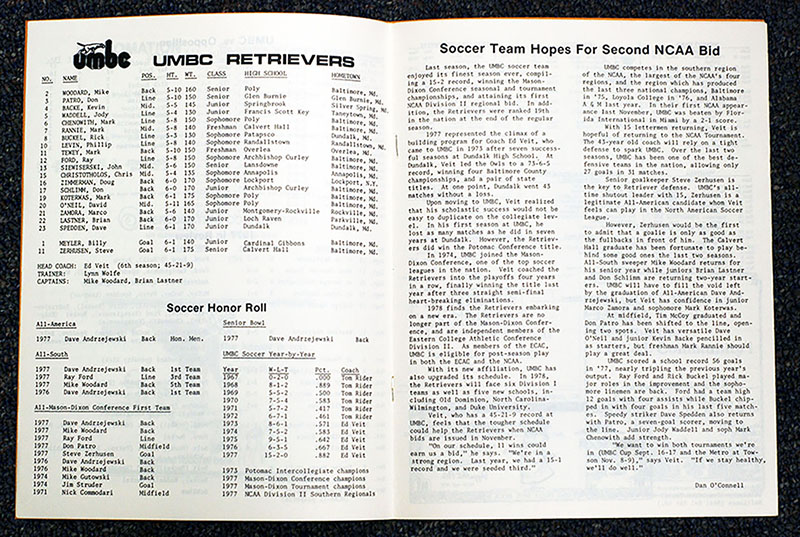 Learn More: