Special Collections continues our archival project
Archives Gold: 50 Objects for UMBC's 50th
, a special series showcasing 50 different objects that tell the story of UMBC. This week we present a plaque from 1991 presenting the Women's Union with a Community Service Award.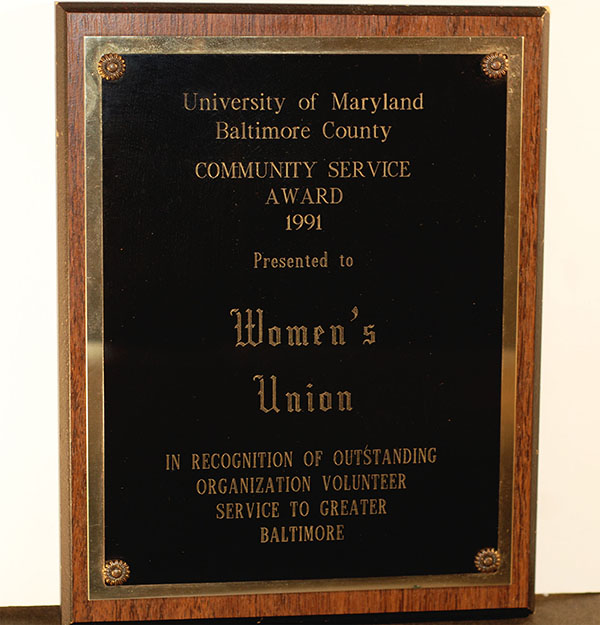 Women's Union Plaque, 1991. University Archives, Special Collections, University of Maryland, Baltimore County (Baltimore, MD) 
The Women's Union, a student organization working to promote women's interests and activities on the UMBC campus, first formed in 1971. Some of their early projects included film series, women's art exhibits, women's studies courses, and debate series. By September of 1991, an official Women's Center was opened in Gym I, hosting meetings, workshops, and events that focused on women's issues. The Women's Center continues to operate to this day, sponsoring a variety of programs including LGBTQ+ meetings, Returning Women student forums, and Women of Color Coalition meetings.  
Learn More: