Special Collections continues our archival project
Archives Gold: 50 Objects for UMBC's 50th
, a special series showcasing 50 different objects that tell the story of UMBC. This week we present an ID card of John Haskell Jr., the first full time faculty member and first librarian of UMBC.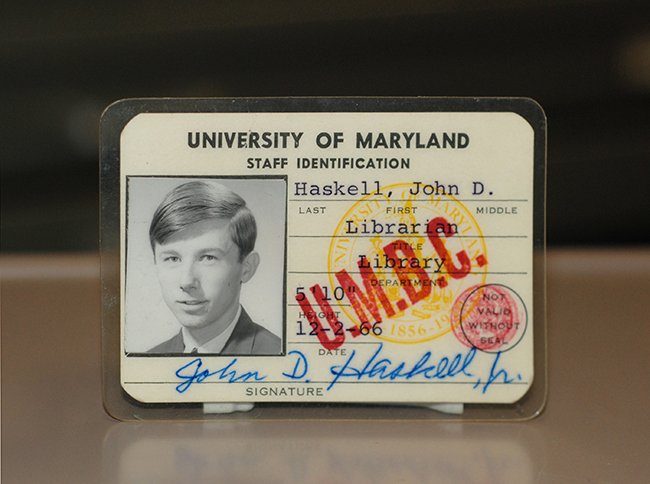 John Haskell Jr. ID, 1966. John Haskell Papers, Coll 093, University Archives, Special Collections, University of Maryland, Baltimore County (Baltimore, MD) 
In 1965, Chancellor Kuhn hired his first full-time employee--the university's first librarian, John Haskell, Jr. Haskell was only 24 at the time, coming to work straight out of graduate school and a few months of active duty in the Army Reserves. He spent many of the early months leading up to UMBC's opening ordering books, hiring new employees, and creating a catalog ordering system. 
Learn More: