Step into the Special Collections at the Albin O. Kuhn Library to view our newest exhibit, Traveling through Photographs: A Glimpse at Photo Souvenirs from 1850-1950, curated by Sidrah Shayiq.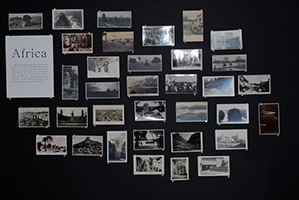 Today tourists can easily snap a selfie at any moment during their travels. But before the convenience of modern cameras, most tourists had to purchase photographic proof of their travels. At first, only wealthy Westerners could afford to travel for leisure, thus they bought expensive travel albums as visual mementos of their vacations. Eventually the cheaper options of souvenir albums and postcards became available to the mainstream as keepsakes that more people could afford.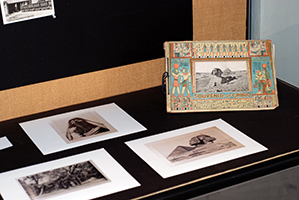 Venture through this collection of albumen travel albums, souvenir albums, guide books, and postcards spanning from the mid-1800s to the mid-1900s from Africa, Asia, Latin America, Europe and United States of America.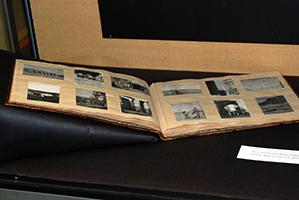 Special Collections is open M-F from 1-4 until May 18th, then other times by appointment.  Please feel encouraged to make an appointment by emailing
speccoll@umbc.edu
or calling 410.455.2353.  Appointments are available to anyone with a photo ID!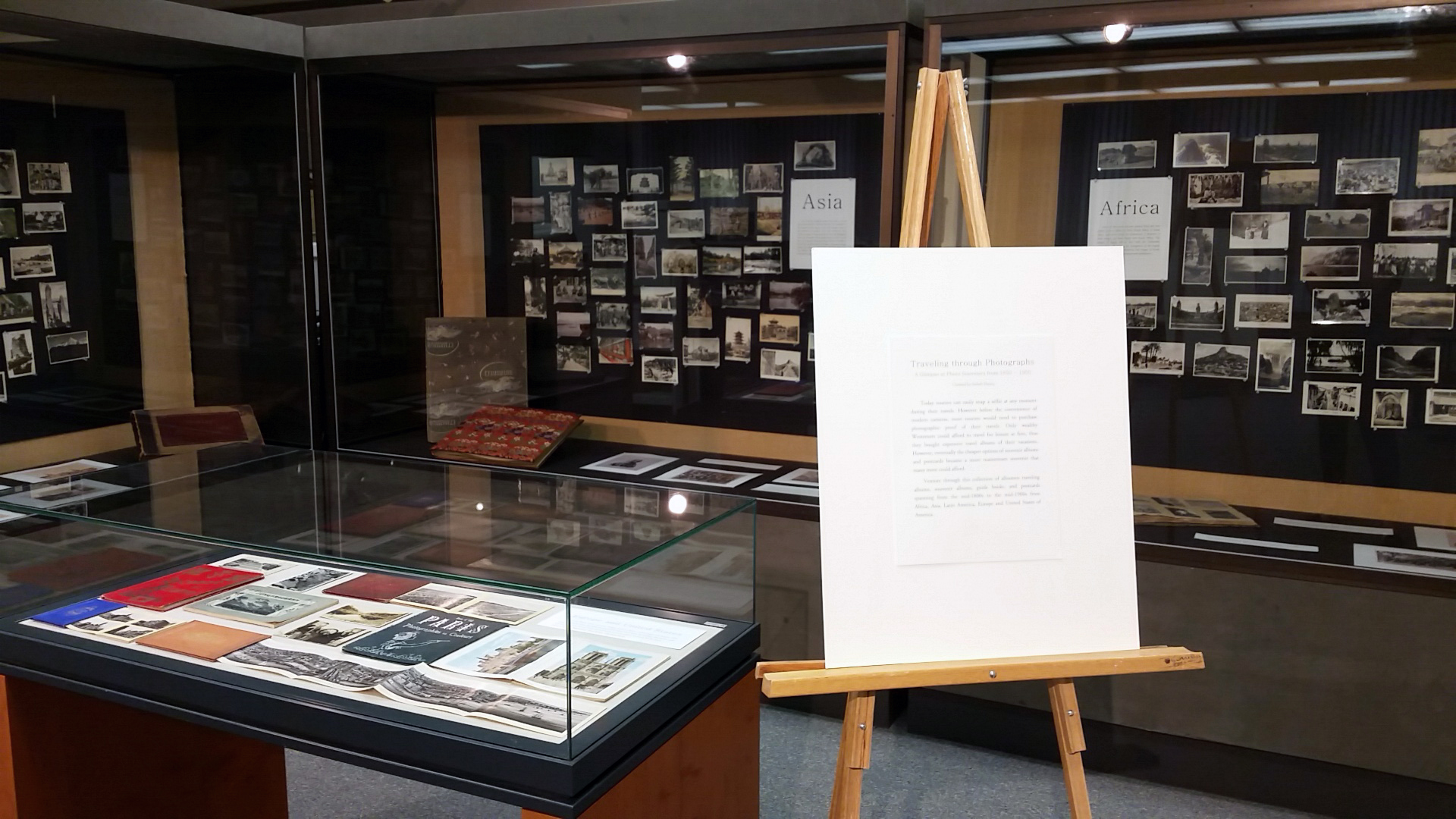 This post was written by Special Collections student assistant Sidrah Shiyaq.  Thanks, Sidrah!