Special Collections continues our archival project
Archives Gold: 50 Objects for UMBC's 50th
, a special series showcasing 50 different objects that tell the story of UMBC. This week we present the commencement program from UMBC's first graduation ceremony in 1970.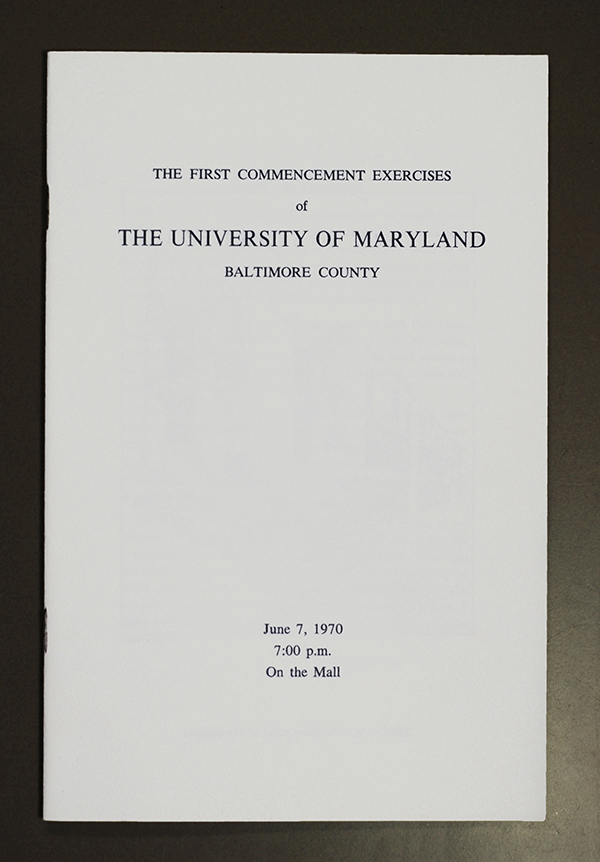 The First Commencement Exercises of the University of Maryland Baltimore County Program, June 7, 1970. UPUB C5-001 University Publications, University Archives, Special Collections, University of Maryland, Baltimore County (Baltimore, MD) 
UMBC's first commencement took place June 7, 1970 at 7pm on the Quad. 152 of the total 244 students who graduated were part of the "Founding Class," the first group of students to complete four full years at UMBC. The class of 1970 was also one of the firsts to organize a senior project. Seniors collected donations from the UMBC community to start a campus fund that would assist students that needed help to pay their tuition bill. The students collected a total of $13,000 which is equivalent to $80,000 today!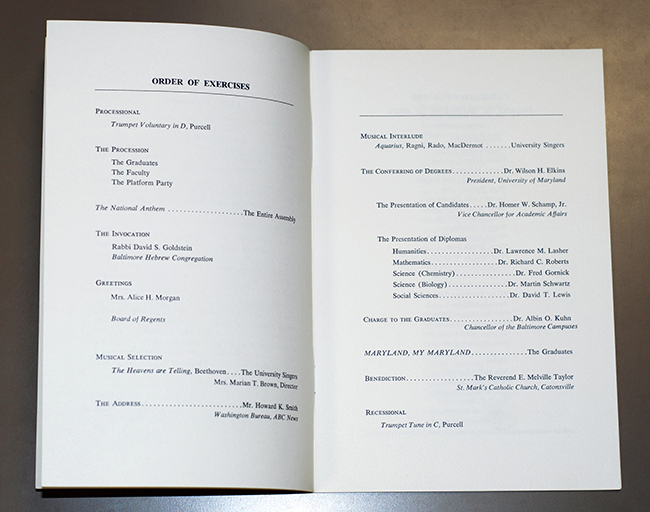 Learn More: