Special Collections continues our archival project
Archives Gold: 50 Objects for UMBC's 50th
, a special series showcasing 50 different objects that tell the story of UMBC. This week we present posters from various fraternity events at UMBC.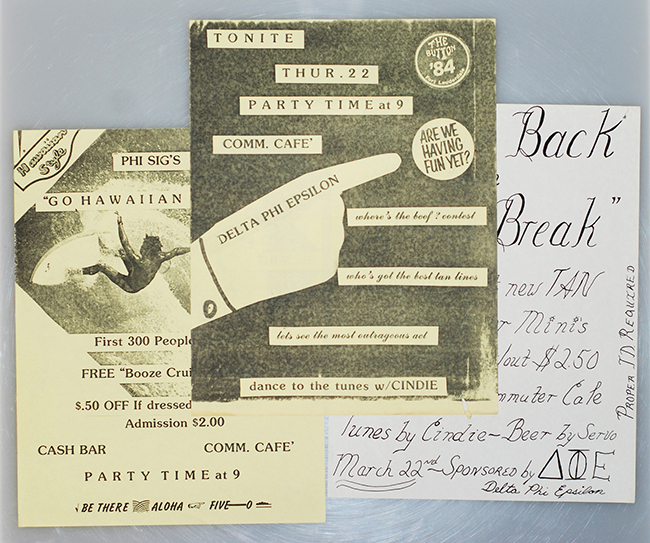 Fraternity Posters. University Publications, University Archives, Special Collections, University of Maryland, Baltimore County (Baltimore, MD) 
The first fraternity recognized on the UMBC campus was Tau Upsilon in 1969. Tau Upsilon was a chapter of the national drama honors fraternity, Alpha Psi Omega. Members of this first fraternity included both males and females who were working in areas of drama on campus. To become members of the fraternity students were required to have performed both a major and minor role in a theater production as well as worked as a member of the stage crew for at least one production. 
Learn More: