Special Collections continues our archival project
Archives Gold: 50 Objects for UMBC's 50th
, a special series showcasing 50 different objects that tell the story of UMBC. This week we present a water gun from UMBC's Water Gun Fight in 2005.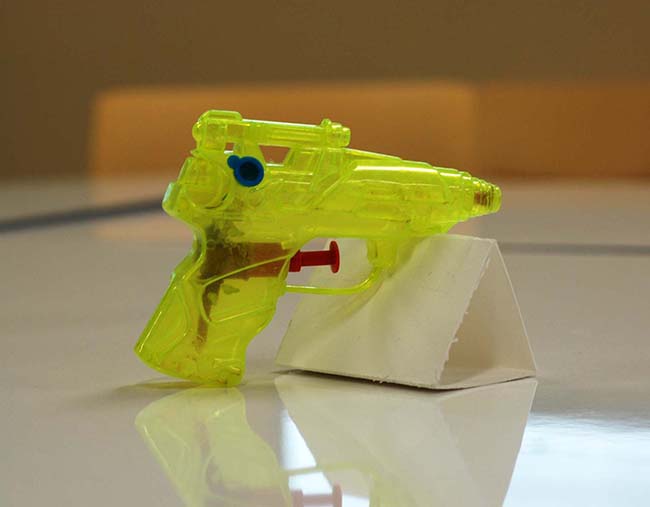 Water Gun, 2005. Student Life Archives. Cared for by David Hoffman. University of Maryland, Baltimore County (Baltimore, MD) 
On April 26, 2005, UMBC students attempted a Guinness World Record- world's largest water gun fight- in an attempt to make the UMBC campus more welcoming and well known. Though UMBC did not achieve Guinness World Record status, the UMBC community did come together on New Student Day to take part in an eventful day of water fighting. The event even made local TV news later that night. 
Learn More: