Special Collections continues our archival project
Archives Gold: 50 Objects for UMBC's 50th
, a special series showcasing 50 different objects that tell the story of UMBC. This week we present a piece of SGA legislation detailing the unveiling of a mural in the student organization area in 2005.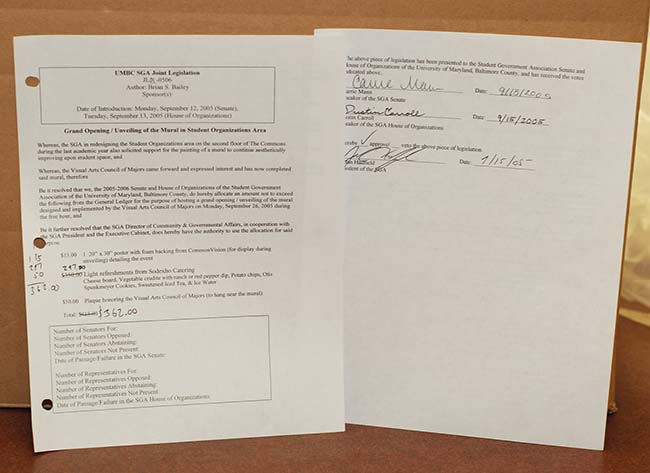 SGA Legislation on Mural in Student Organization Area, September 12, 2005. University Senate Records, Collection 52, Box 31, Folder 13. University Archives, Special Collections, University of Maryland, Baltimore County (Baltimore, MD) 
In early 2005, the Student Organization Space, located on the second floor of the Commons, was renovated. The space had previously consisted of bulky tables, chairs, and small, separated desks which prevented easily communication. After complaints from students about the unproductive and uninviting environment, the SGA made plans to sponsor and organize new renovations of the space including new long meeting tables, comfy movable chairs, and an overall more open and inviting environment for students to study, meet, and eat. 
In September of 2005, the Visual Arts Council of Majors added a mural to the space which depicts the various UMBC student organizations in cartoon form.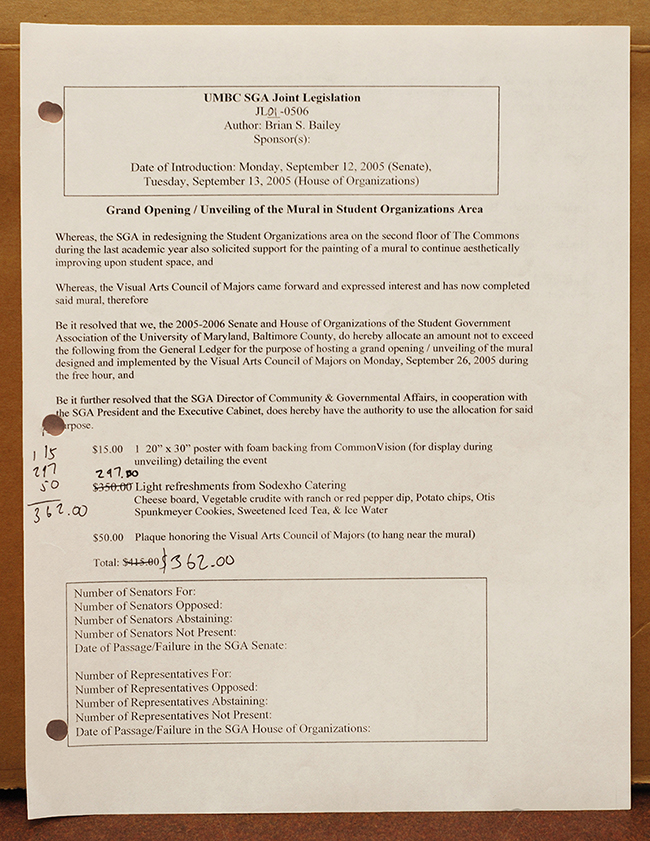 Learn More: