PINNED ITEMS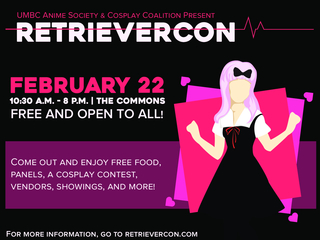 Panels, Cosplay Contest, Vendors, Anime Showings, and More!
10:30 AM
·
The Commons : Third Floor and Main Street
It's Retrievercon, the annual convention hosted by the UMBC Anime Society. Are you a life-long anime fan? Or are you thinking of becoming one? Then this is the event for you! We have awesome...
LATEST UPDATES