PINNED ITEMS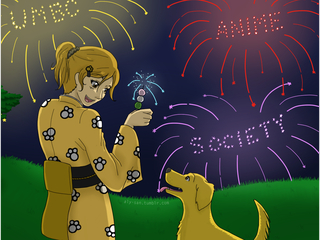 UMBC's semesterly anime marathon!
7:00 PM
·
Engineering : 027
Join us for an end-of-semester anime extravaganza where we'll be watching anime for 24 HOURS STRAIGHT! Starting May 12th at 7 pm, we will be meeting in person (in Engineering 027) and virtually...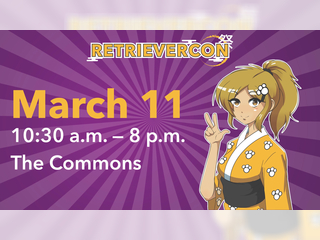 Panels, Cosplay Contest, Vendors, Anime Showings, and More!
Join us for Retrievercon, the annual convention hosted by the UMBC Anime Society, back in-person at last! Are you a life-long anime fan? Or are you thinking of becoming one? Then this is the event...
Hello anime fans! We're now taking nominations for nomination night! We'll take 10 submissions and show them on nomination night, which will be 2/17 or 2/24, depending on when we get enough...
LATEST UPDATES