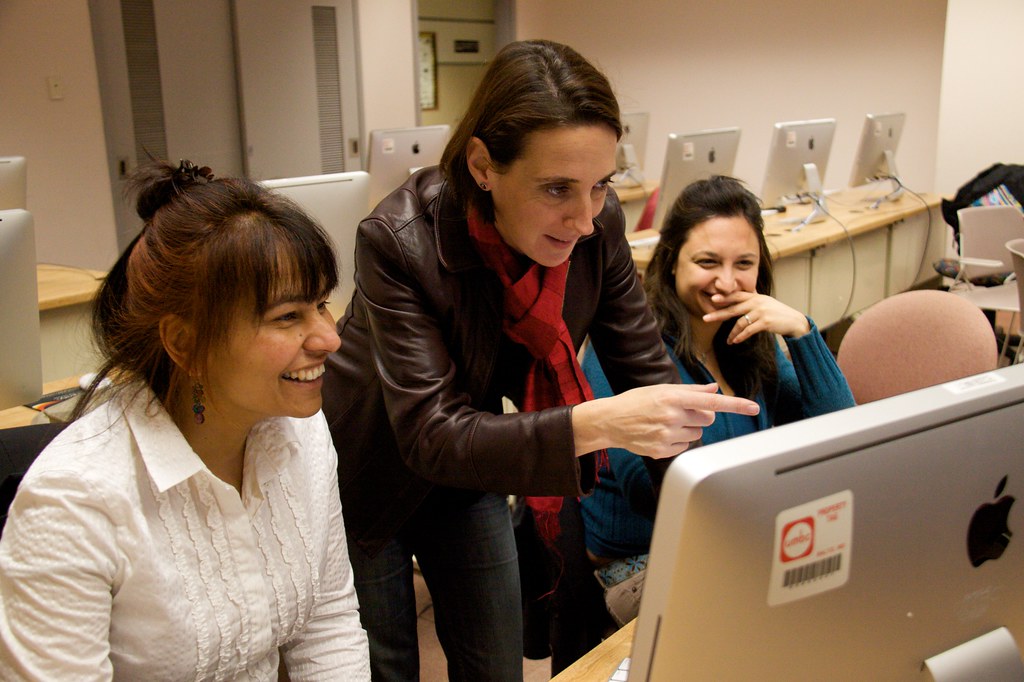 UMBC Digital Storytelling Workshop – January 21-22, 2020
The techniques of digital storytelling have become popular in classrooms as a means of self-expression and developing digital literacy skills. In addition, digital storytelling can foster relationships in communities and help to address issues of equity, inclusion, and social justice.
Are you interested in learning the skill of digital storytelling for use in your teaching, research, or work? Join us for a two-day workshop January 21-22, 10am to 4pm.
This workshop is open to UMBC faculty, staff, graduate students and  Inclusion Imperative visiting faculty.
This workshop Includes:
Introduction to the process of Digital Storytelling
Story development in a group story circle process
Script writing and voice recording
Digital editing skill development and support
Group story screening
Tips for teaching DS in your classroom or other settings
Lunch both days
Please register here by December 15th. We request that you only RSVP if you are certain that you will be able to attend.
Bring a laptop if you have one. iMacs are also available for your use in the lab.
We will email with workshop details closer to the date. If you have any questions in the meantime, please email ckenist1@umbc.edu .
This workshop is co-sponsored by the Digital Storytelling and Civic Action in Higher Education working group and the Inclusion Imperative Humanities Teaching Labs.