PINNED ITEMS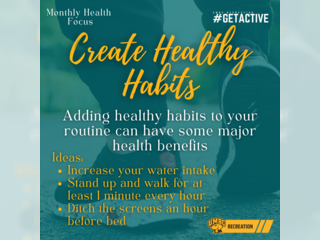 Building Healthy Habits
12:00 AM
·
Retriever Activities Center (RAC)
This month we are focusing on building healthy habits. Think of a few ways you may be able to make small changes to improve your physical or mental health. Try things like drinking more water,...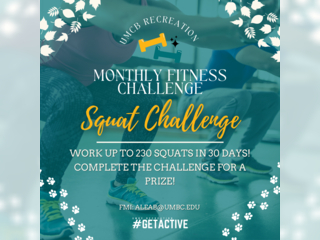 Squat Challenge
12:00 AM
·
Retriever Activities Center (RAC)
This October work up to 230 squats! Follow the program in the attached file and when you are compleate email aleab@umbc.edu for a prize!
7:15 AM
·
Retriever Activities Center (RAC)
We can't wait for our group fitness classes to start this fall! We have a wide variety of classes for you to try. Classes start next Monday 8/28/23 (no classes before 5pm on 8/29/23) #GetActive
LATEST UPDATES