PINNED ITEMS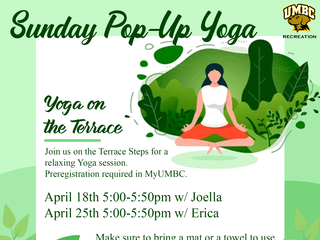 Yoga on the Terrace Steps
Join us Sunday, April 25th for Yoga w/Erica on the Terrace Steps! Bring a mat or towel and get your stretch on. (No mats will be provided at this event.) Must be approved to be on campus to...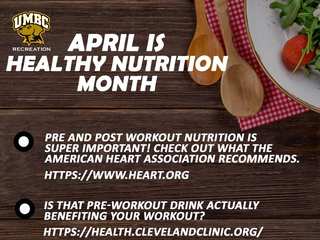 Level-Up your Nutrition Game!
Check out these ideas for some simple ways to improve your overall diet!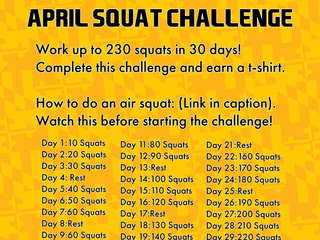 Challenge yourself with air squats!
Looking for a fitness challenge this month? Check out our April Squat Challenge.  Follow along with the daily programming and work up to 240 air squats by April 30th! FMI: aleab@umbc.edu...
LATEST UPDATES